---
Home
---
People
---
Research
Historical gold mine tailings
- Ecology & biomonitoring


- Remediation

Invasive species


- Chinese mystery snails
- Chain pickerel
- Crayfish
---
Publications
---
Teaching
---
Resources & Links
---
Lab news
---
Media & updates
---
Directions
---

Are Chinese mystery snails a concern for the eastern Canada region?

If you think you may have found Chinese mystery snails, please let us know! Take a photograph & make a note of the location (lake name) and details, then contact DFO Maritimes Aquatic Invasive Species

o

r report it via the iNaturalist app.



Many lakes and rivers in Nova Scotia, New Brunswick, Prince Edward Island and Newfoundland have been found to have Chinese mystery snails.

To date, most work on aquatic invasive species only focused on sport fish species. However invasive aquatic invertebrates such as the Chinese mystery snails are also of concern. The Chinese mystery snails are an aquarium & food species native to east Asia which may be spreading through the Shubenacadie waterway system in Nova Scotia and the Saint John System in New Brunswick. Reports also have been made from Newfoundland and Prince Edward Island.



Chinese mystery snails,

Cipangopaludina chinensis

(synonyms: Bellamya chinensis, Paludina chinensis), have been recently discovered in Nova Scotia lakes and New Brunswick river systems at high numbers. Those are thought to be probable aquarium species released inappropriately into lakes. Those snails have been reported widely across the USA but are not as well studied in Canada.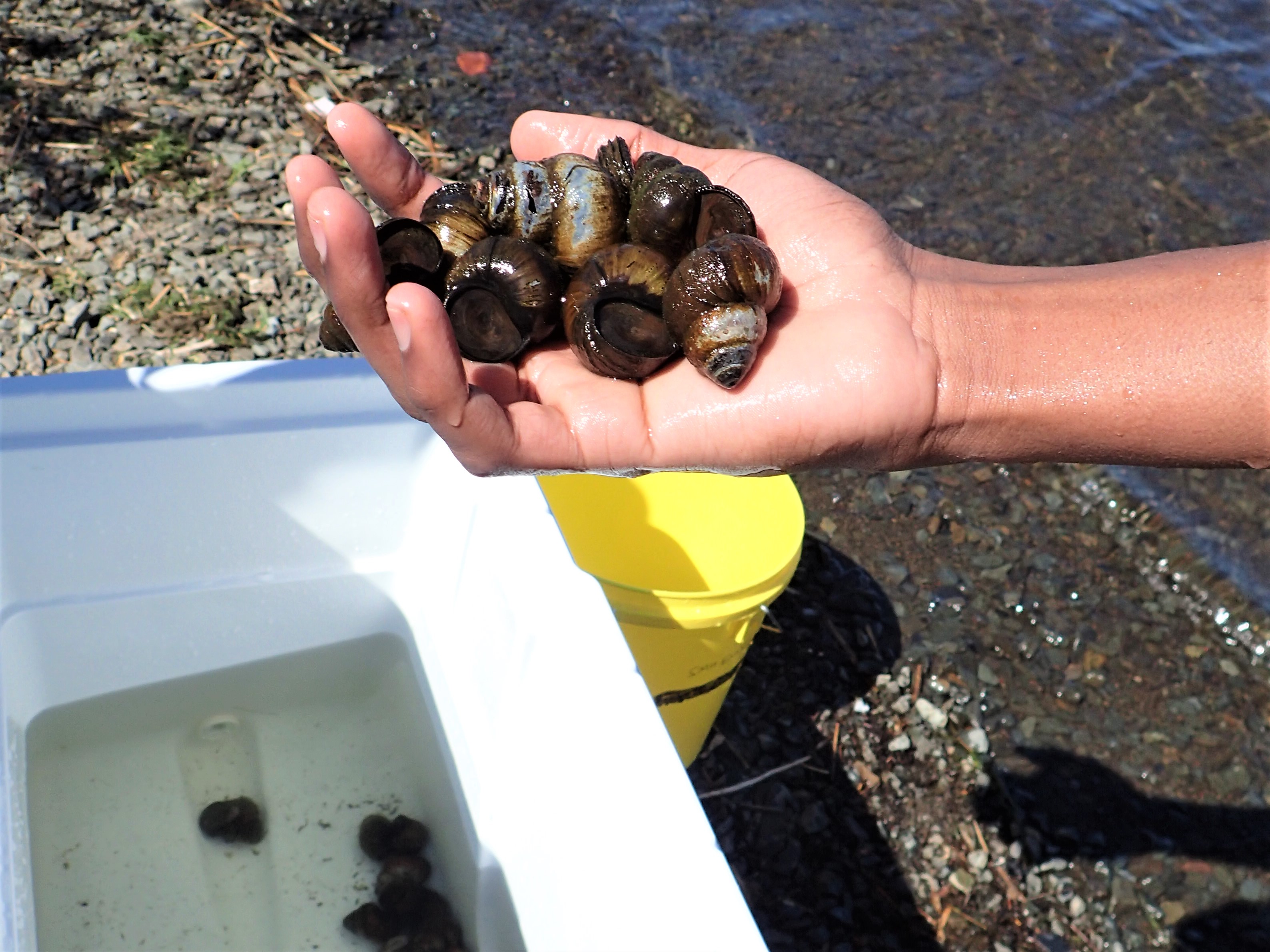 This snail species originates from the far east of Asia & Russia regions. Chinese mystery snails are a very hardy species which can tolerate a wide range of temperatures in freshwater ecosystems. Those snails have a "trapdoor" (operculum) covering their shell opening providing significant protection.

Chinese mystery snails have gills for underwater respiration and can survive extended periods in air. In addition, those snails are live-bearing (does not lay eggs), with female snails having the capacity to contain over 100 fertilized embryos for eventual development and release as juvenile snails.

There is concern that the Chinese mystery snails may be disrupting native mussel and snail populations, impacting fish feeding patterns and even shifting nutrient cycling in lakes which could encourage algal blooms.

We are collaborating with Department of Fisheries & Oceans, the New Brunswick Museum, Maritime Aboriginal Aquatic Resources Secretariate (MAARS), and other groups & colleagues to map out the distribution and impact of the Chinese mystery snails.




What are the impacts and ecology of the Chinese mystery snails?



As the Chinese mystery snails are lower-trophic species in freshwater ecosystems which have not evolved to incorporate those large snails in their food webs, we anticipate indirect and unexpected impacts. In other studies in the USA, Chinese mystery snails, in conjunction with other invasive species, have been implicated in algal blooms, reduction of native mollusk species and changing fish food web dynamics.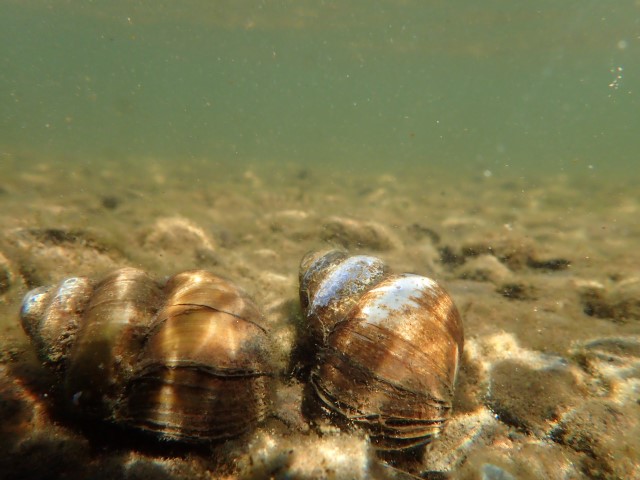 RESOURCES:

DEEHR Resources

DEEHR Publications & theses


External resources
MEDIA MENTIONS: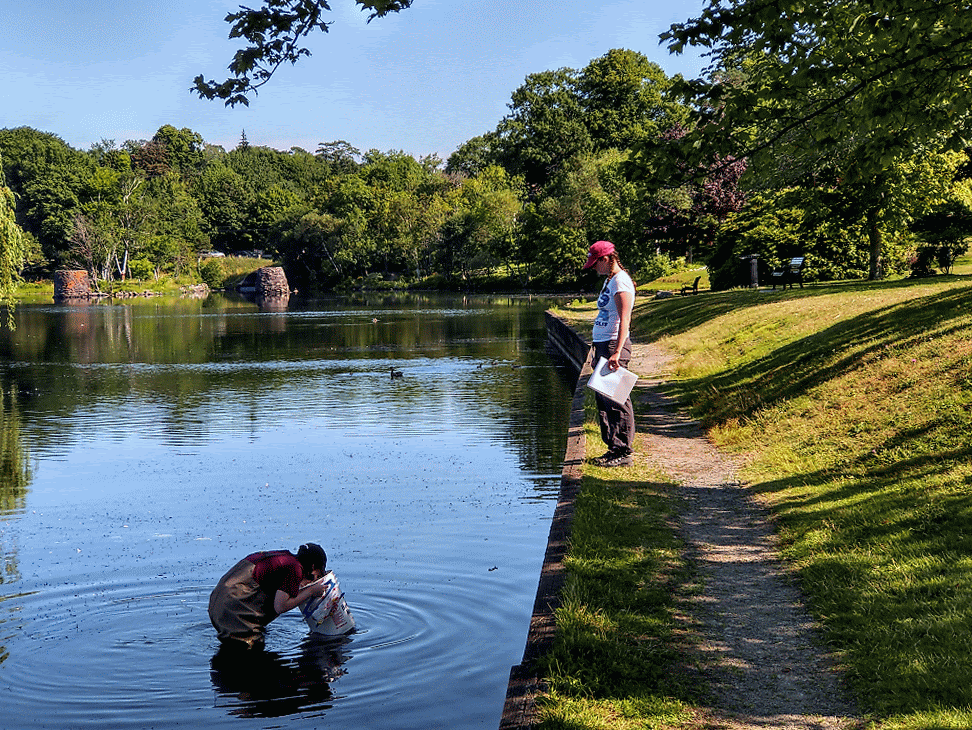 ---
Headings
---