Published! Emily Chapman's paper on using local plants & low-dose Se treatments for potential remediation strategies is now out. Read online for free:
https://rdcu.be/bP9M7
. 95.7 radio interview:
Link
. (Sept 2019).
Congratulations to Molly LeBlanc for successful defense of her MSc thesis and the Georgia Pe-Piper Medal for Excellence in Applied Science! (May 2019).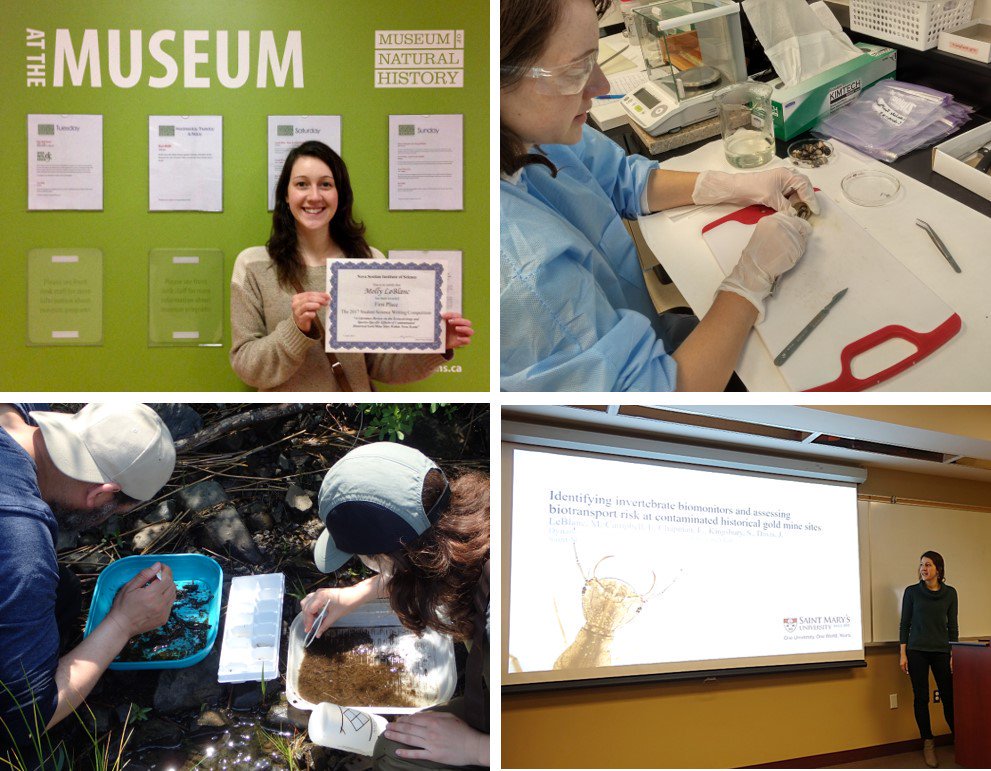 Congratulations to Brittany Hill for the successful completion & defense of her BES honours thesis & goldenrod art-science project! This was a challenging project and has resulted in beautiful work. (April 2019).

The DEEHR group present an annual update of our ongoing research projects at the SMU Research Expo. (March 1, 2019).
Link to our 2019 Poster
.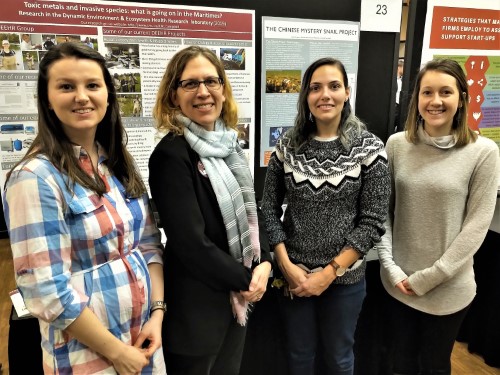 Linda Campbell discusses the Bald Eagle project with CBC Nova Scotia. [Link to
CBC NS news article
][Link to CBC Radio podcast &
PDF transcript of podcast
] (Dec 31, 2018)