---
Home
---
People
---
Research & Opportunities
Historical gold mine tailings
Invasive & vulnerable species
Chinese mystery snails
---
Publications
---
Teaching
---
Resources & Links

---
Lab News
---
Click here to go back to Media & updates
---
Directions
---
Mercury can be low in fish, even from global hotspots

The mercury biomagnification rate in a global mercury hotspot is low, says a new study conducted in China by Queen's researchers.

China is a currently a mercury deposition hotspot because it uses more coal, the largest source of mercury pollution to the atmosphere, than any other nation.

"Most of what we know about mercury biomagnification is from temperate ecosystems," says Roxanne Razavi, who led the study "we wanted to assess how mercury biomagnifies in a place like China where food webs are very different than what we are used to in North America and where exposure to mercury is high."

Data were collected on mercury concentrations in 33 fish species from one of the largest reservoirs of eastern China. The food web structure was analyzed using stable isotopes, a tool that lets researchers glimpse into the diet and resulting trophic position of a given fish, and measure the biomagnification rate of mercury.

The researchers found that fish feeding overlapped a lot, resulting in a low transfer of mercury (i.e. biomagnification rate) from fish that eat plant material to fish that eat only other fish. The mercury biomagnification rate was much lower than what is seen at temperate and Arctic latitudes, even though Hg pollution sources are high.

The study also found that for more than 90% of the fish sampled, most of the concentrations of mercury in fish were very low, confirming other studies on Chinese fishes. "However, we also found a long food chain in this reservoir, and this resulted in mercury concentrations in a few top predators species that were quite high. This result is not common in China," said Ms. Razavi.

This study demonstrates that reservoir food webs of eastern China have a low biomagnification rate relative to higher latitude ecosystems, and despite high mercury exposure, the majority of fish species have an overall low risk of mercury contamination. However, for species that are at the top of the food chain, mercury concentrations can become of concern.

This research was led by Roxanne Razavi at Queen's University and co-supervised by Dr. Yuxiang Wang at Queen's and Dr. Linda Campbell of St. Mary's University (Nova Scotia, Canada). Co-authors included Mingzhi Qu (Queen's University), Dr. Binsong Jin (Nanchang University, China) and Dr. Wenwei Ren (Tongji University, China).

###



Links to paper:


N. Roxanna Razavi, Mingzhi Qu, Binsong Jin, Wenwei Ren, Yuxiang Wang, Linda M. Campbell. 2013. Mercury biomagnification in subtropical reservoir fishes of eastern China.

Published online

. Ecotoxicology. DOI: 10.1007/s10646-013-1158-6.

Link: http://dx.doi.org/10.1007/s10646-013-1158-6.




Photographs & images (click for full resolution PDF and JPEG files):



Available upon request, please contact Roxanne Razavi and Dr. Linda Campbell.

Contacts (

please contact all three of us at the same time

):
Roxanne Razavi. (Department of Biology, Queen's University)
Dr. Linda Campbell (Environmental Science, Saint Mary's University)
Yuxiang Wang (Department of Biology, Queen's University)



Acknowledgements:


This research was funded by an Queen's Chancellor Research Award, NSERC Discovery Grant to LMC; Ontario Graduate Scholarships, the Canada-China Scholars' Exchange Program and an International Development Research Centre Doctoral Research Award to NRR.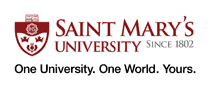 ---
Resources
---